MIG MAG accessories
PRODUCT > ACCESORIES
Ceramic-coated anti-splash and long-life nozzles
The ceramic coated surface minimizes the tendency to spatter on the nozzles, the improved adiabatic surface extends the service life even under difficult welding conditions.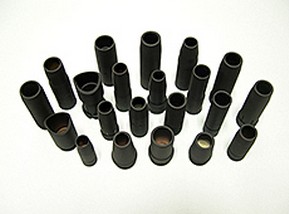 Contact tips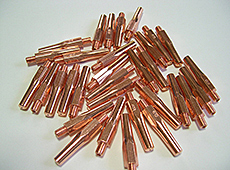 Copper & CuCrZr contact tips
Ni-plated contact tips
Ceramic coated contact tips for narrow gap welding.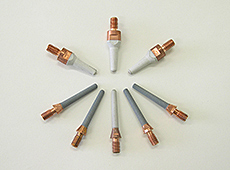 Welding cable in different versions (see photo).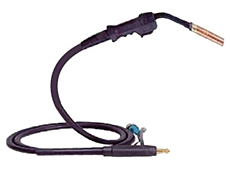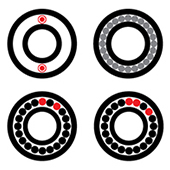 Ceramic Coated Anti-Spatter Auto Cart Rollers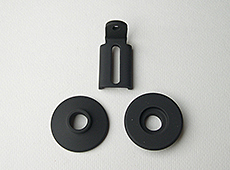 Spare parts for MIG / MAG welding guns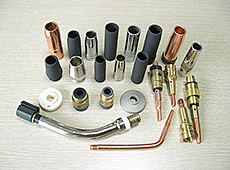 Stable Wave Pulse type MIG/MAG welding machines

Welding machine V KVA A max. V Hz

Digital Inverter 350A 220/380/440 15.5 40-350 59 60

Digital Inverter 500A 220/380/440 27.5 40-500 73 60

Digital Inverter 600A 220/380/440 38.0 60-600 80 60